Paritarian Social Funds in the Construction Industry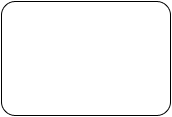 SBUF
Svenska Byggbranschens Utvecklingsfond
COUNTRY
SWEDEN
ADDRESS
Postal: P O Box 5501, SE-114 85 Stockholm, Sweden or Visiting: Storgatan 19, Stockholm, Sweden
WEBSITE
CONTACT
General Information Employee Group Covered Eligibility Definition of Pensionable Pay Cost Sharing Employee contributions Employer contributions Employer Matching contributions Additional Temporary Employer contributions Vesting and Withdrawal Financing Cost-of-living adjustment Preservation, portability, transferability Regulatory and supervisory authorities
General Information
Presentation
SBUF is the Swedish construction industry's organisation for funding of research and development with approximately 3,000 affiliated companies in Sweden. SBUF aims to promote development in the building process to create more businesslike conditions for contractors enabling them to make use of research and conduct development work.
Employers and employees founded the Development Fund of the Swedish Construction Industry, SBUF, jointly in 1983. Founding members of SBUF are:
Organigram
SBUF operates with a board, four committees and a secretariat. SBUF members are represented on the board and the committees. One or more committees (building, civil engineering, mechanical services) are screening the applications and makes suggestions about grants for development projects before the board makes the decision. The research committee handles applications for university research in co-operation with the companies. About 100 projects are being granted yearly.
Board composition
Four board members
Appointed by The Swedish Construction Federation (chair)
Appointed by The Swedish Employers Association for Plumbing, Heating and Refrigeration Contractors
Appointed by The Swedish Builders Workers Union
Appointed jointly by The Association of Management and Professional Staff and The Union of Service and Communication Employees
Regulatory framework
Organisational by laws
Employee Group Covered
Not applicable
Eligibility
Not applicable
Definition of Pensionable Pay
Not applicable
Cost Sharing
Not applicable
Employee contributions
No direct contribution
Employer contributions
Funds for SBUF are collected in proportion to number of hours worked by employees on construction industry collective agreement. Funds are collected by the organisation FOR A
Employer Matching contributions
Not applicable
Additional Temporary Employer contributions
Not applicable
Vesting and Withdrawal
Not applicable
Financing
SBUF, with administrative support from The Swedish Construction Federation. The day-to-day operation of the fund is managed by Handelsbanken Asset management.
Cost-of-living adjustment
Not applicable
Preservation, portability, transferability
Not applicable
Regulatory and supervisory authorities
The AGM, the Auditors appointed by the AGM, and the Board.
© Sveriges Byggindustrier
USEFUL DOCUMENTS