Paritarian Social Funds in the Construction Industry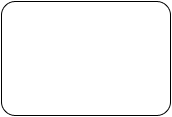 PensionDanmark
COUNTRY
DENMARK
ADDRESS
Langelinie Alle 41, DK-2100 København Ø
WEBSITE
CONTACT
General contact
Tel : +45 3374 8000

General Information Employee Group Covered Eligibility Employee contributions Employer contributions Employer Matching contributions Additional Temporary Employer contributions Financing Information to Employees
General Information
Presentation
PensionDanmark is a not-for-profit labour market pension fund established in 1993. It offers defined contribution pension, insurance and health care products on the basis of collective agreements covering 595.000 individuals employed in 22.000 companies within the private and public sector. Contribution rates range from 12,0 to 18,0 per cent of wages with the employers paying 2/3 of the contributions and the employees paying 1/3. PensionDanmark also provides insurances in case of early retirement, critical illness and death.
Since 2005 PensionDanmark has provided health care benefits. 1/5 of PensionDanmarks members are included today.
Since 2006 the company has also collected contributions for financing life-long-learning initiatives.
Board Composition
Paritarian: 9 representatives of the employees (3F, Serviceforbundet HK/Privat) and 6 representatives of the employers (DI, TEKNIQ, KL, Dansk Byggeri, GLS-A) and one independent for audit expertise.
Regulatory framework
Collective Agreement for the construction sector among others
Employee Group Covered
All employees working under a Collective Agreement with PensionDanmark as their pension supplier, including part-timers and spouse and children.
Eligibility
No immediate eligibility
No minimum age required
Waiting period between 0-2 months
Eligibility is compulsory.
Employee contributions
Minimum 4%
Maximum 6%
Employer contributions
Minimum 8%
Maximum 12%
Employer Matching contributions
2/3
Additional Temporary Employer contributions
Not provided
Financing
Investment manager
PAYGO type of fund
Information to Employees
Via emails, webpage, phone-support, articles in relevant magazines, direct meetings, etc.
© Dansk Byggeri
USEFUL DOCUMENTS