Paritarian Social Funds in the Construction Industry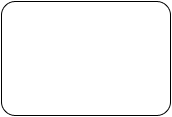 TBB
Technisch bureau bouw
COUNTRY
NETHERLANDS
ADDRESS
Bouw & Infra Park, Ceintuurbaan 2, Gebouw 80, NL - 3847 LG Harderwijk
WEBSITE
CONTACT
General contact:
Tel : + 31 (0) 341 436360 - Fax : + 31 (0) 341 436388 -
info@tbbouw.nl
General Information
Presentation
The Technical Office takes on assignments from the occupational funds and parties of the CAO in order to make necessary actions. It prepares, supports and organizes the board of the occupational fund. It also prepares, supervises and supports the collective bargaining for the CAO, and monitors the drafting of the acts.
The construction industry has several so-called private sector schemes, funded by four public funds. These funds find their origin in the CAO for the Construction industry and are housed in four foundations: The Time Saving Fun, The Training and Development Fund; The Education fund and the Completion Fund.
Organization
The Technisch Bureau bouw is a foundation set up by the supporting organizations of the Building industry of Netherlands, the association of employers of construction and infrastructure companies, FNV and CNV Wood building and construction, as well as trade unions.
©Photodisc
USEFUL DOCUMENTS