Paritarian Social Funds in the Construction Industry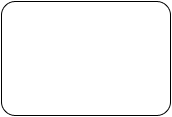 Arbouw
COUNTRY
NETHERLANDS
Type of fund
OCCUPATIONAL HEALTH AND SAFETY
ADDRESS
Construction & Infrastructure Park, Building 80, Ceintuurbaan 2 (Navigation : Leuvenumseweg), NL - 3847 LG Harderwij
WEBSITE
CONTACT
General contact:
Tel : +31 (0) 341 194619 / 621900 - Fax : +31 (0) 341 194619 / 621911 -
info@arbouw.nl
General Information Regulation Framework Employee Group Covered Eligibility Employee obligations Employer obligations Benefits Information dissemination
General Information
Presentation
Arbouw is a paritarian organization of social protection created to improve working conditions in the construction industry and reduce absenteeism.
It is composed of a Research and Development department, which investigates on working conditions, occupational health friendly practices and techniques, the nature and severity of occupational health risks, occupational diseases and accidents. The research results are frequently the basis for developing practical tools standards, guidelines, information, information and educational materials for employers and employees.
It also holds an industry assistance office, evaluating the needs of the industry and tailoring information. In addition, it ensures that information is actually at the right place, and targeted group. This department is responsible of information sessions and educational materials such as leaflets, posters, brochures, websites and Arbouw magazine.
In addition, Arbouw organizes and coordinates medical examination with its Occupational Health Department (BGZ). It informs on the ways they perform the inspection and provides the payment of those checks.
Board composition
Arbouw has a joint management. This means that employers and unions are equally represented. The participating organizations are:
- Building Netherlands (appoints five members, one nominated by the Netherlands Federation of Building and Infrastructure Contractor)
- Foundation FOSAG - NOA
(appoints one member and one alternate member)
- FNV Bouw (appoints three members)
- CNV Professionals (appoints two members)
The Board members hold office for four years. They may be reappointed immediately. The board has always two presidents: one on behalf of employers and the other on the employees' behalf. They preside alternately for a period of one year.
Regulation framework
www.arbouw.nl/werknemer/wet-en-regelgeving/arbowet-en-regelgeving/arbowet/ Working Conditions Act
http://www.arbouw.nl/werknemer/wet-en-regelgeving/arbowet-en-regelgeving/arbobesluit Working Conditions Decree
Employee Group Covered
All employees are covered including part-timers
Eligibility
Immediate eligibility with no waiting period based
Employee obligations
The employee is required to use the personal protective equipments provided, participate in information and instruction sessions, and properly maintain and store their protective equipments.
Employer obligations
The employer must ensure good working conditions. He must take control of the source of the risk as well as technical and organizational measures. If these measures are not sufficient enough, the employer may then proceed to provide free personal protective equipments. He must also provide the necessary information and instruction on proper use and maintenance; indicate where the personal protection equipments should be used; supervise the proper use and agree on maintenance and replacement.
Benefits
Medical Examinations
The following tests / examinations are part of the collective package of care and prevention are possible with the occupational health scheme:
Periodic Occupational Health examination (PAGO)
According to the CAO, an employee of the building industry since 16 years is entitled every four years to PAGO (if the employee has 16, 20, 24, 28, 32, 36, 40 years old) and upon his/her 40th year, is entitled to the PAGO every two years (if the employee has 42, 44, 46, 48, 50, 52, 54, 56, 58, 60 and 62 years old).
Mandatory Entrance Test (IK)
An employee working for the first time in the construction industry or who hasn't been working within the construction industry longer than three years, gets a Mandatory Entrance Test (IK). This applies only to employees who regularly work on site; conduct workshops or deal with heavy physical work or work that entails risk to others. The employer informs the employee of an entrance examination for the occupational health scheme. The occupational health scheme provides the invitation to the test.
Voluntary Entry Research
This study is intended for technical and administrative staff working for the first time in the construction industry.
Occupational Health examination Youth (AGO - J)
Young people who first started working in construction are initially introduced to mandatory examination. One year after this inspection, people younger than twenty years old are entitled to the AGO - J.
Follow-up visits.
Personal protective equipment
Respiratory protection, protective clothing, hearing, face protection, hand protection, head protection, eye protection and foot protection.
Information dissemination
Arbouw developed several handy tools to promote healthy and safe working:
www.arbouw.nl/werknemer/tools/controlelijsten-bouwplaats Checklists on the site
Arbouw Infoline any working day between 09.00 and 17.00 hours on telephone 46 0341 1962 22.
Work Manual
Guide to collective bargaining
www.arbouw.nl/werknemer/tools/keuzewijzer-valbeveiliging/ Guide for Protection
www.arbouw.nl/werknemer/tools/pisa/ PISA (version 3.2)
www.arbouw.nl/werknemer/tools/posters/ Posters
www.arbouw.nl/werknemer/tools/arbovriendelijke-hulpmiddelen/ www.arbovriendelijkehulpmiddelen.nl
www.arbouw.nl/werknemer/tools/stoffenmanager-bouwnijverheid/ www.stoffenmanagerbouwnijverheid.nl
www.arbouw.nl/werknemer/tools/stofvrijwerken/ www.stofvrijwerken.nl
www.arbouw.nl/werknemer/tools/veiligheidsindexbouw www.veiligheidsindexbouw.nl
www.arbouw.nl/werknemer/tools/werk-veilig-op-hoogte www.werkveiligophoogte.nl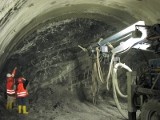 ©EFFC
USEFUL DOCUMENTS