Paritarian Social Funds in the Construction Industry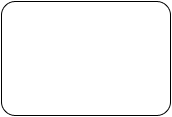 AAA
Association d'Assurance contre les Accidents
COUNTRY
LUXEMBOURG
Type of fund
OCCUPATIONAL HEALTH AND SAFETY
ADDRESS
125, route d'Esch, LU - 2976 Luxembourg
WEBSITE
CONTACT
General Information Employee Group Covered Eligibility Benefits Employee contributions Employer contributions Information to Employees
General information
Presentation
The Association for Insurance against Accidents (AAA) is a public institution responsible for the prevention and compensation of occupational accidents and occupational diseases.
Board composition
It is placed under the guardianship of the Minister of Social Security and includes an industrial section and an agricultural section. Two bodies, chaired by an official appointed by the Government and further comprising delegates of employees and employers, manage each section. The industry section is composed of 6 delegates of employers and 2+1 delegates of employees.
Industry section

General assembly

18 Employers delegates
Direction Committee

6 Employers delegates

2 Employees delegates

1 public employee delegate
Employee Group Covered
All employees of the building industry
Eligibility
Compulsory coverage with immediate eligibility with no waiting period.
Benefits
Occupational incapacity and invalidity compensation
Workplace injuries prevention
Preventive actions against occupational injuries in order to improve health and safety at work.
Employee contributions
No employee contributions
Employer contributions
4,27% gross salary (2010 social security rate).
The accident insurance premiums are fully paid by the employer and are perceived by the Joint Center of Social Security together with the contributions to health insurance and pension insurance with the application of a maximum pensionable salary up to five times social minimum.
Information to employees
Websites, brochures and through social partners.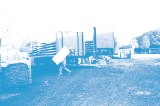 ©Tom Hermes
USEFUL DOCUMENTS