Paritarian Social Funds in the Construction Industry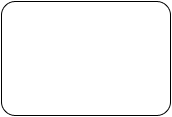 FORMEDIL
National organization for vocational training in the building sector
COUNTRY
ITALY
Type of fund
VOCATIONAL TRAINING
ADDRESS
Via Alessandria n. 215, IT – 00198 Roma
WEBSITE
CONTACT
General Information Employee Group Covered Eligibility Employee contributions Employer contributions Public Financing Training activities and proposed course framework Teaching products Other activities and services Information dissemination
General information
Presentation
Formedil is a non profit private organization set up in 1980, ruled by the national collective contract for the construction firms. Formedil is run by the most representative trade unions and employers' organization in Italy.
FORMEDIL, the national organization for training in the construction sector, aims at promoting, carrying out and coordinating on a national level vocational training measures, vocational qualification in the construction sector realized in the vocational centers of the sector, called "scuole edili" (building schools).
The territorial building schools according to the needs of the local job market carry out the vocational training measures. The building schools, although characterized by organizational and financial autonomy, are coordinated on a national level by the FORMEDIL.
Organization
FORMEDIL is articulated in 14 regional branches Regional Formedil and connects a network of 100 Scuole edili – situated in various provinces
1 President ( employer ), 1 Vice President (trade union)
1 Board of Councilors (12 members)
2 Directors (one by employer designation and one by trade union designation)
6 employees
Board composition
The board of directors consists of 6 members from the employers' side and 6 members of the employee's union. The President is an entrepreneur and Vice President is a trade unionists
Employee Group Covered
All employees are covered both full time and part time. Employed, unemployed
Eligibility
training schemes for all workers of the sector included the compulsory training scheme in health and safety
Employee contributions
N/A
Employer contributions
The percentage corresponding to the employers' contribution is fixed by the National collective agreement an is 0,02% of the whole wages registered in Building cash on the province.
Public Financing
Public financing ( Ministry of Labour, of Education . European social founds ) by specific training projects
Training activities and proposed course framework
Types of trainings provided
Our body does not usually organize directly training courses: our task is to coordinate and support the local building schools that train people for various vocational profiles, from workers to intermediate level technicians
Formedil carries out only training courses targeted at managers of the Scuole Edili and at trainers
the training system ( scuole edili) organize vocational training including both initial and continuing training
more than 50% of our trainees are trained on health and safety and in professional skills
Training period
From 8 to maximum 40 hours in the case of Formedil training course
from 8 to maximum 1200 hours in the case of Scuole Edili
Exams
Assessment tests and self assessment tests
Cards and certificates
Certificates of Attendance
Training booklet
Driver licence for particular kind of machines
Financing of the trainings
There are two ways of financing this training : sector contribution ( a compulsory levy) and sometime from public for particular project or participating in calls
Teaching products
Support and study material provided
Projects are usually supported by CDs, web sites, printed materials that are financed through the project budged.
Furthermore, Formedil carries out also self-training courses to support the trainers of trainees on Occupational Safety.
Digital materials (on CD-Rom and web based) are usually interactive, thus facilitating learning through the use of initial self-assessment tests and by monitoring the learning results during the training.
Printed materials are easy to read, written in various languages and accompanied by self-explaining pictures to facilitate the reading comprehension for people coming from different countries and having different degrees of schooling, including very low ones, and therefore addressing the typical target of a building site.
Other activities / services
Technical help/ consultancy to our training system. We promote initiatives aimed at young people, at developing new construction techniques etc.
Information dissemination
Our products are disseminated through seminars, final conferences organized within projects and on our web sites.
These dissemination measures are carried out both for National as well as for European projects.
Within the framework of National projects, Formedil shares its results not only with the national authorities and social partners, but also with 100 Scuole Edili that made up its organization; information is spread both among the schools involved in the project as among those not directly involved. The local schools downstream information sharing results at local and regional level thus ensuring a thorough dissemination on the national territory.
As far as European projects are concerned, Formedil interacts with the other Partners of the Reforme Network, of which Formedil is a member.
Reforme is an informal network made up of other training organizations in Europe with the aim of facilitating the organization of European exchange measures, of promoting projects and test teaching materials and methods that can be shared among the partners.
The outcomes of the projects carried out are transferred by the Reforme Network in the various countries of its members; the partners test the materials in their specific sector and share them with their local reference organizations (social partners, training centers, local authorities etc.), thus ensuring a capillary dissemination at European level.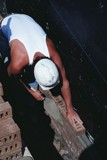 ©photodisc
USEFUL DOCUMENTS