Paritarian Social Funds in the Construction Industry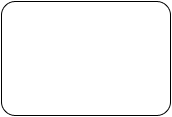 C.N.C.P.T. (National Commission of the CPT)
Commissione nazionale paritetica per la prevenzione infortuni
COUNTRY
ITALY
Type of fund
OCCUPATIONAL HEALTH AND SAFETY
VOCATIONAL TRAINING
ADDRESS
via Alessandria 215, IT - 00198 Roma
WEBSITE
CONTACT
Mr. Giuseppe Scarno (Codirettore dell'Ente)
Tel : +39 06 852613 - Fax : +39 06 85261600 -
g.scarno@cncpt.it
General Information Employee Group Covered Employee contributions Employer contributions Public Financing Training activities and proposed course framework Teaching Supports Other activities and services Information dissemination
General Information
Presentation
The institution CNCPT (Joint National) is responsible for the safety in the building yards and coordinates and directs the activities of the 100 provincial committees (CPT).
Organigram
1 President (entrepreneurial extraction), 1 Vicepresident (union extraction), 1 Board of Councillors (12 members), 2 Directors (one entrepreneurial designation and one union designation) and 2 employees.
Board composition
The board of directors consists of 6 members from the employers' side and 6 members of the employee's union. The president is an entrepreneur and Vice-President is a trade unionist.
Employee Group Covered
The CPT system provides assistance for building safety for all employees, both full timers and part-timers.
Employee contributions
None.
Employer contributions
0.010% of the whole wages registered in the Building Fund of the department, which makes an annual total of 700.000 euro.
Public Financing
Public funding is granted only in relation to specific projects.
Training activities and proposed course framework
The National board identifies guidelines for training courses, which are provided by individual local authorities, some courses deliver certificates at the end, after exams.
Teaching Supports
The National organization provides guidelines for the manuals to be used in training activities of local authorities.
Other activities/services
CNCPT carries out information and marketing campaigns through conferences, seminars, etc.
Information dissemination
Information is provided workers of the construction upon request.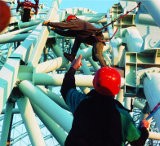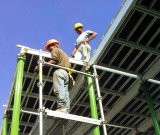 ©ANCE
USEFUL DOCUMENTS