Paritarian Social Funds in the Construction Industry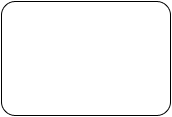 CNCE
Commissione Nazionale Paritetica per le Casse Edili
COUNTRY
ITALY
Type of fund
PAID HOLIDAY SCHEMES
ADDRESS
Via Alessandria 215, IT - 00198 Roma
WEBSITE
CONTACT
Mr. Mauro Miracapillo (Director)
Tel : + 39 (0) 6 852614 - Fax : + 39 (0) 6 852615000 -
mmiracapillo@cnce.it
General Information Activities
General Information
Presentation
The Joint National Committee for Buildings Worker's Welfare funds (Casse Edili) is a body founded by the building workers' trade union and the federation of employers of construction industry. The function of guiding and coordinating building workers' welfare funds has been given to this Committee by the national trade unions.
Activities
The main activity – which was the basis of the foundation many years ago – is to receive every month a part of the salary from firms, which is destined for the payment of holidays (20 working days per year) and of the thirteenth monthly salary paid at Christmas. The sum received by the Welfare funds and then by the workers is now 18.50% of the monthly salary of each worker (10% for Christmas salary and 8.50% for holidays). Second activity: in May every year, the Welfare Fund gives the workers another important part of the wage, which is calculated according to length of service in the sector and the amount of work done by each worker over the previous year. The third area of action is to top up workers' insurance payments in the event of sick-leave or workplace accidents.
Fourthly, another significant activity for the Funds is related to the creation of the National Fund for the private integration of pensions, which workers receive from social security upon retirement. The Integrated Fund for building workers began activity in 2003 and the Welfare Funds are involved in this important area.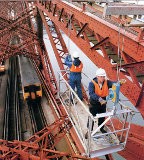 ©ANCE
USEFUL DOCUMENTS