Paritarian Social Funds in the Construction Industry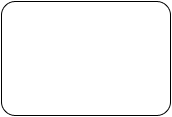 Fundación Laboral de la Construcción
COUNTRY
SPAIN
Type of fund
OCCUPATIONAL HEALTH AND SAFETY
VOCATIONAL TRAINING
ADDRESS
Alberto Alcocer 46 B, planta 7, ES - 28016 Madrid
WEBSITE
CONTACT
General Information Employee Group Covered Eligibility Employee contributions Employer contributions Public Financing Information to Employees Training activities and proposed course framework Teaching products Other activities Information dissemination Regulatory and supervisory authorities Additional information
General Information
Presentation
Fundación Laboral de la Construcción is a non-profit private foundation set up in 1992 as a consequence of the Convenio General (Collective Agreement) of the Spanish construction industry. Due to its legal foundation status, the FLC is run by the most representative trade unions and employers' organizations of the Spanish construction industry.
Organization
Fundación Laboral de la Construcción is ruled by a board who names an Executive Commission and a CEO. Nevertheless it has a regionally decentralised management system, delegating the execution of its duties to 17 regional boards nationwide.
Board composition
As a non-profit bipartite organization, the board is paritarian: 26 members from employers' confederation and 26 members from trade unions.
Regulatory framework
IV. National Collective Agreement of the Spanish Construction Industry
Employee Group Covered
All workers of the building industry including part-timers.
Eligibility
Compulsory training schemes for all workers of the construction industry
Employee contributions
No employee contributions
Employer contributions
The percentage corresponding to the employers' contribution is fixed by the National Collective Agreement: 0,175% of their employees' salary mass.
Public Financing
Yes, public funds –public subsidies- represent about 70% of total income.
Information to Employees
Information provided to employees regards with labour guidance, improving their qualification through H&S and vocational training, access to quality jobs, measures of safety and health at worksites, and reaching the Professional Card of the Construction Industry.
We provide information to employees through our corporate web sites, advertising in mass media, accomplishment of sectorial campaigns, own magazine and newsletters, SMS sending, fairs and events, mobile classrooms, etc.
Training activities and proposed course framework
Type of trainings
Vocational training, including both continuous and occupational training.
Additionally, professional secondary education in the construction field is provided in specific regions.
More than 50% of our trainees are trained on Health and Safety. In this case, the National Collective Agreement establishes two types of training:
- Initial: "Aula permanente".
- Specific: depending on the types of works developed.
Additionally, 45% of our trainees acquire skills related to the construction trades.
Other courses are related to management.
Period of training courses
From 6 to 1500 hours.
Compulsory or voluntary schemes?
Most of the H&S training is compulsory in order to reach a job in the construction industry in Spain.
Exams
Training managing tower cranes and travelling cranes is compulsory as well. There is always at least an exam at the end of the training. Furthermore continuous assessment, practical exams, assignments, progressive theoretical exams and final projects/works are frequently part of our course assessment system.
Cards and certificates
Tower crane and travelling crane cards to manage these machines.
Construction Industry Professional Card (TPC) to work in the construction industry since January 1st 2012.
Financing of the training programs
There are two ways of financing this training: industry contribution (a compulsory levy) and public subsidies from both State and Regional Governments.
Teaching products
Textbooks, teaching guides, student guides, online campus, DVDs, simulators, machinery and tools –when required-, protection equipments, etc.
They are financed by two ways: our equity and Public Subsidies.
Other activities
Employment office, labour guidance, health and safety promotion construction sites, advisory service to construction companies on labour health and safety, acquisition of the professional card, approval of the health and safety training provided by other institutions, carrying out R&D projects on both training and health and safety, participating in the industrial observatory for the construction industry, etc. They are financed by two ways: our equity and public subsidies.
Information dissemination
Information about our products is disseminated through the corporate web sites, own magazine and newsletter, SMS sending, advertising in mass media, accomplishment of sectorial campaigns, fairs and events participation, etc.
Regulatory and supervisory authorities
Activities of Fundación Laboral de la Construcción are designed according to the employer's associations and trade unions guidelines, and these institutions supervise these activities.
As a foundation, our activities are regulated and supervised by the Spanish Ministry of Labour and Immigration.
Additional Information
As a consequence of the Law 32/2006, which regulates the outsourcing in the construction industry, as well as the requirements established in the current Construction Industry Collective Agreement for the period 2007-2011, Fundación Laboral de la Construcción is in charge of developing and issuing the Construction Industry Professional Card (TPC).
The TPC is a card by means of which workers demonstrate, among other information, their training on health and safety in accordance with the mentioned Collective Agreement, their experience in construction industry and their professional qualification. The TPC will be mandatory for the workers in the construction industry from January 1st 2012.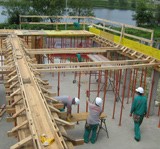 ES-fundacion laboral-1.jpg
USEFUL DOCUMENTS